Irish wildflowers




Photographs: Co. Cork

Enchanters-nightshade
Circaea lutetiana
Fuinseagach
Family: Onagraceae

Flowering time: May - August. Perennial. Native.

Leafless spikes of small white flowers, sometimes tinged pink, the flower stalks with glandular hairs. Bristly, drooping, 2-seeded fruit. Slightly downy, oval to heart-shaped pointed leaves on erect stems above a creeping rootstock. Height: 20-50 cm

Widespread on shady roadsides and in woods and hedgerows but prefers base-rich soils.

No relation to the true Nightshades, Solanaceae.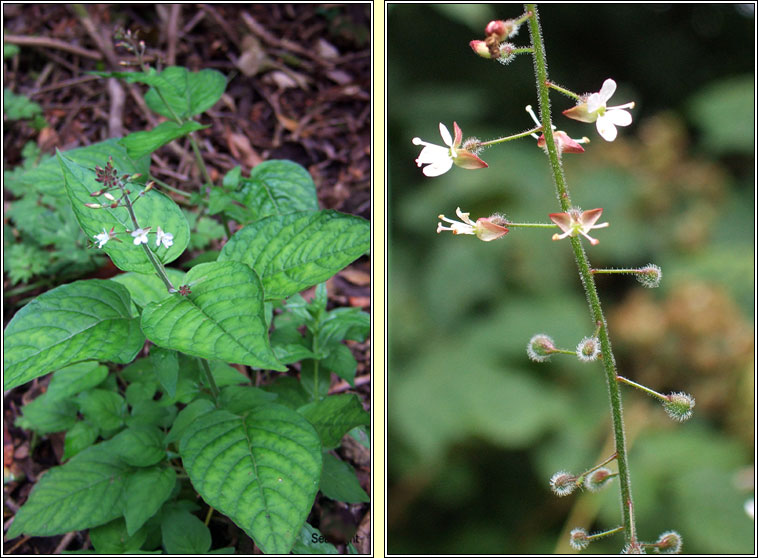 Enchanters Nightshade, Circaea lutetiana, Fuinseagal