Irish wildflowers




Photographs: Co. Cork

Common Mouse-ear
Cerastium fontanum
Cluas luchóige mhara
Family: Caryophyllaceae

Flowering time: April-October. Perennial. Native.

Small white flowers with 5 cleft petals slightly longer than the sepals and 10 stamens. Erect flower stems. The reddish-green stems and leaves are densely hairy. Height: 10-30cm.
Cerastium fontanum subsp. holosteoides is less hairy.

Very common thoughout Ireland in most habitats.

Similar: Sticky Mouse-ear, C. glomeratum. Common in arable fields. waste ground and dunes.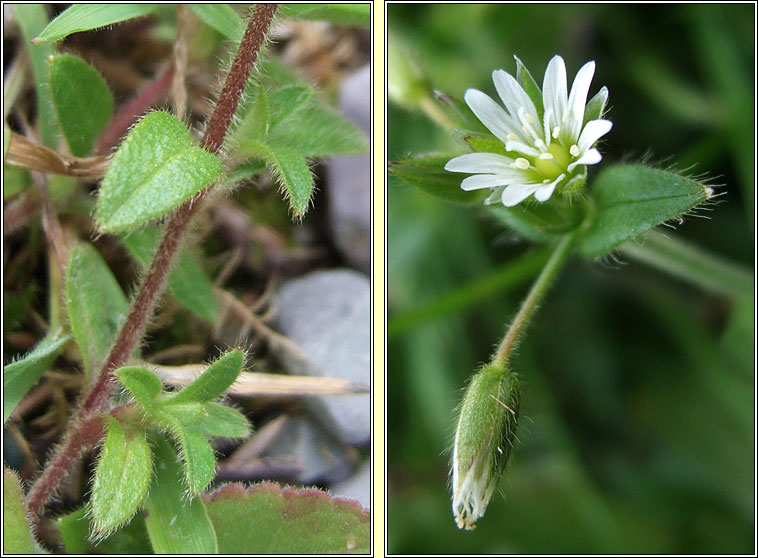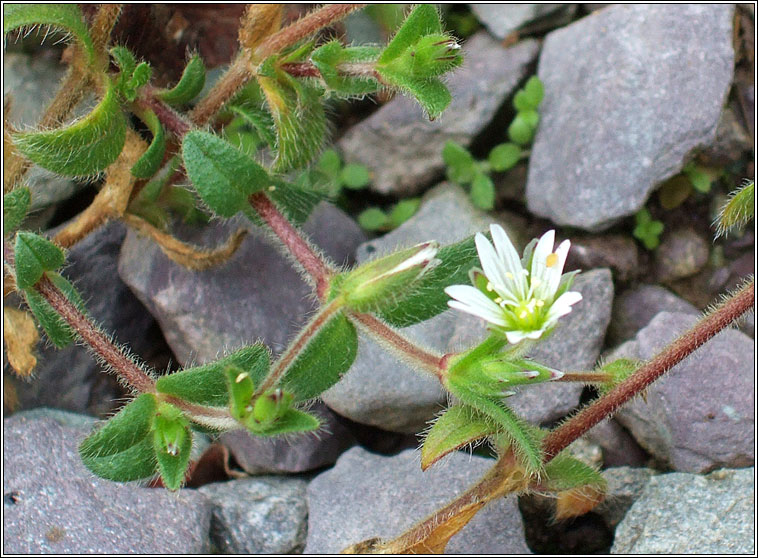 Common Mouse-ear, Cerastium fontanum, Cluas luchóige mhara