Irish wildflowers




Photographs: Co.Cork

Heath Milkwort
Polygala serpyllifolia
Na deirfiúiríní
Family: Polygalaceae

Flowering time: May-September. Perennial. Native.

Flowers are usually deep blue but they can also be mauve, pink or white. Usually less than 10 on main stem. Sepals more/less acute. The narrow hairless leaves are stalkless with some lower stem leaves opposite. Stems are not or only slightly woody at base. Height 5-20 cm.

Locally abundant on acid heaths and grassland.

Similar: Common Milkwort, Polygala vulgaris. All are leaves alternate, grows on either acidic or calcareous ground.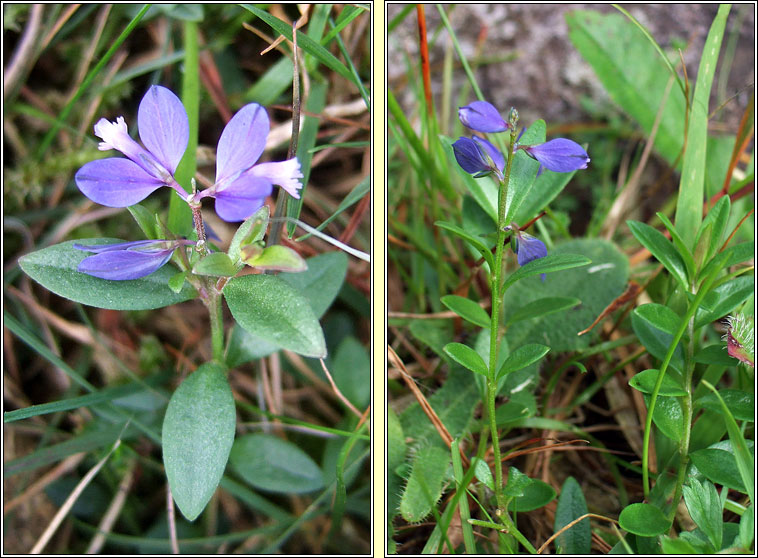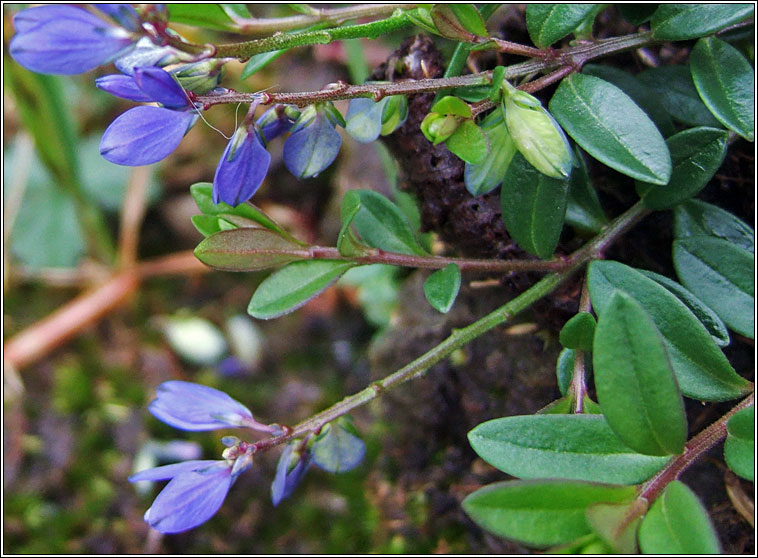 Heath Milkwort, Polygala serpyllifolia, Na deirfiúiríní