Irish wildflowers




Photographs: Co. Cork

Meadowsweet
Filipendula ulmaria
Airgead luachra
Family: Rosaceae

Flowering time: June-September. Perennial. Native.

Panicles of scented creamy-white flowers with 5 petals. The dark green leaves have 3-5 pairs of leaflets which are white and downy beneath. A tall erect plant, height: 60-120 cm

Abundant on damp roadsides, fields, watersides and in marshes

Similar: Dropwort, Filipendula vulgaris. Grows in Co.Clare and Co.Galway on chalky grassland.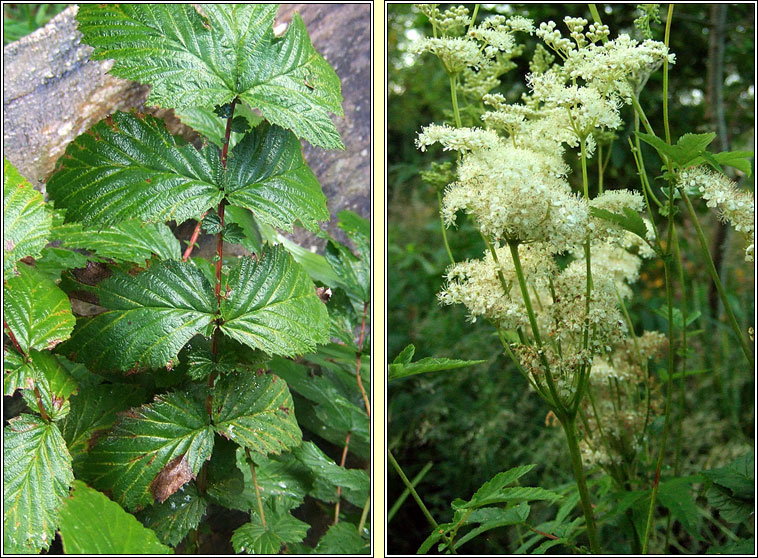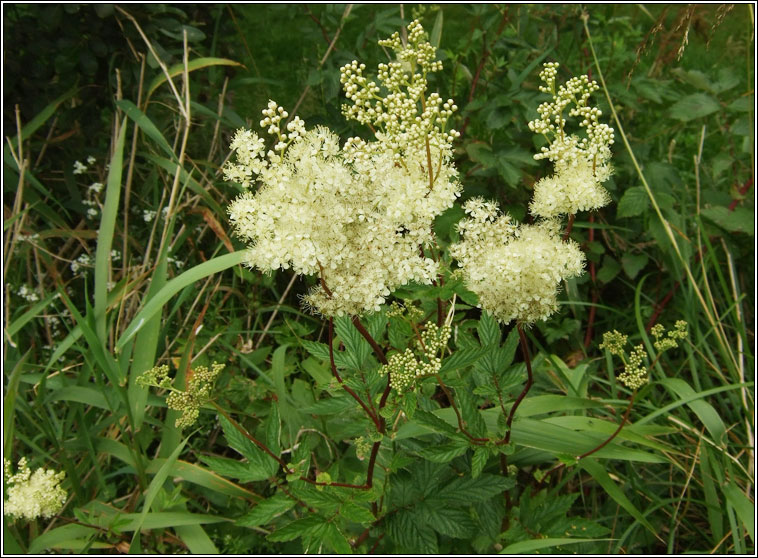 Meadowsweet, Filipendula ulmaria, Airgead luachra