Irish wildflowers




Photos: Co. Wexford

Blue Fleabane
Erigeron acris (Erigeron acer)
Lus gorm na ndreancaidí
Family: Asteraceae

Flowering July - September. Annual or biennial. Native.

Flowerheads with pale purple ray-florets and yellow disc-florets. Yellow achenes with long, reddish-white pappus. Stalked leaves in basal rosette soon wither. Clasping, narrow, unstalked stem leaves. Erect reddish stems. Height 8-40cm.

Sandy or gravelly ground, dry pastures, waste ground. Mainly central and SE Ireland, declining.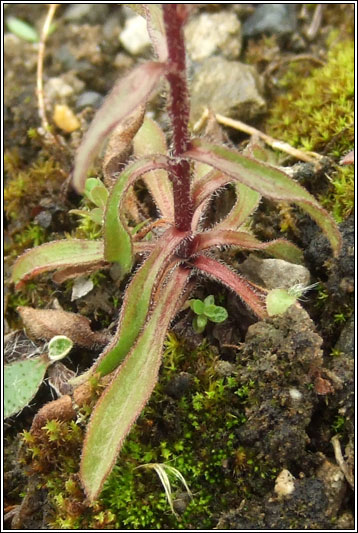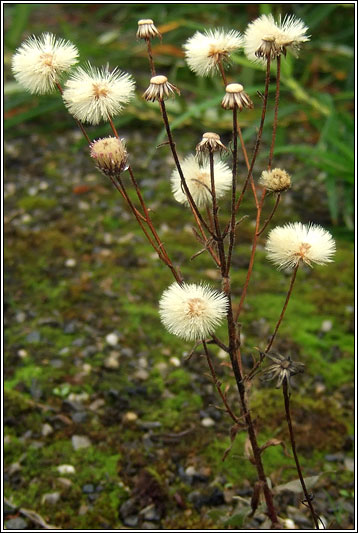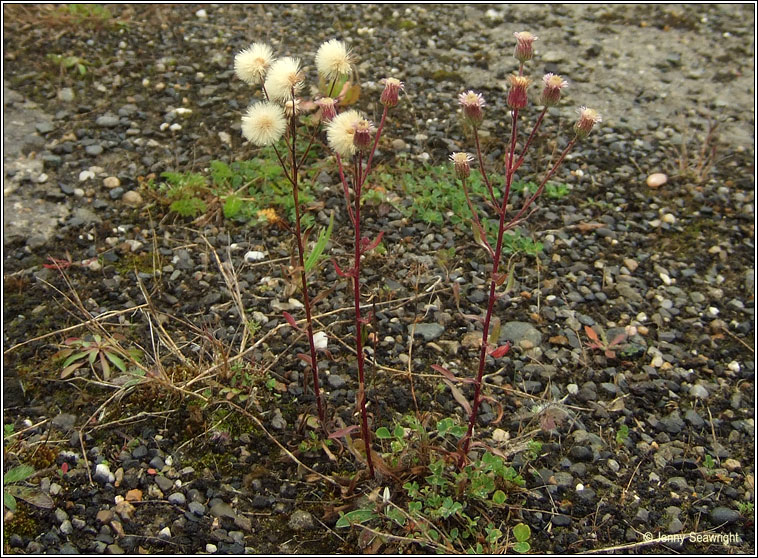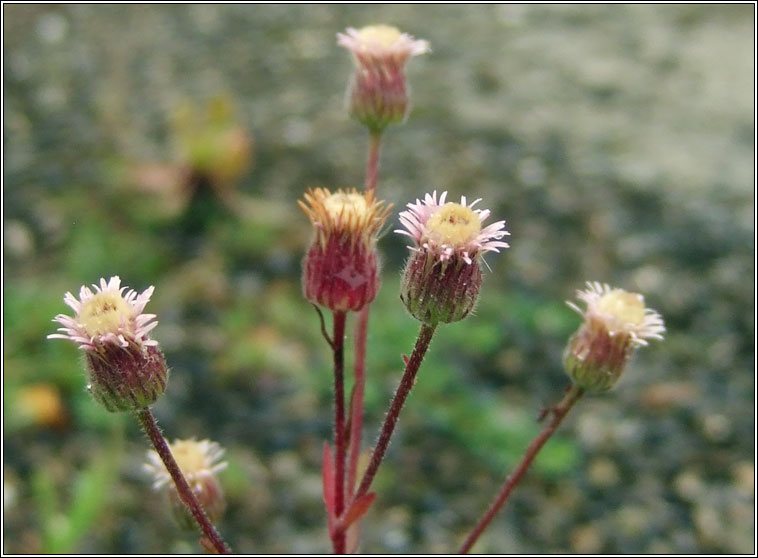 Blue Fleabane. September 2010