Irish wildflowers




Photos: Co. Wexford



Fragrant Evening-primrose
Oenothera stricta
Connneal oíche chumhra
Family: Onagraceae

Flowering June - September. Biennial. Introduced.

Yellow flowers with red spot at base at base of petals, red-striped sepals,
styles +/- equal filaments. Narrow leaves with wavy edges, stems without red bases to hairs. Does not hybridise with other Evening-primroses (Oenotherea).

Very infrequent, mainly coastal SE Ireland on light, sandy soil.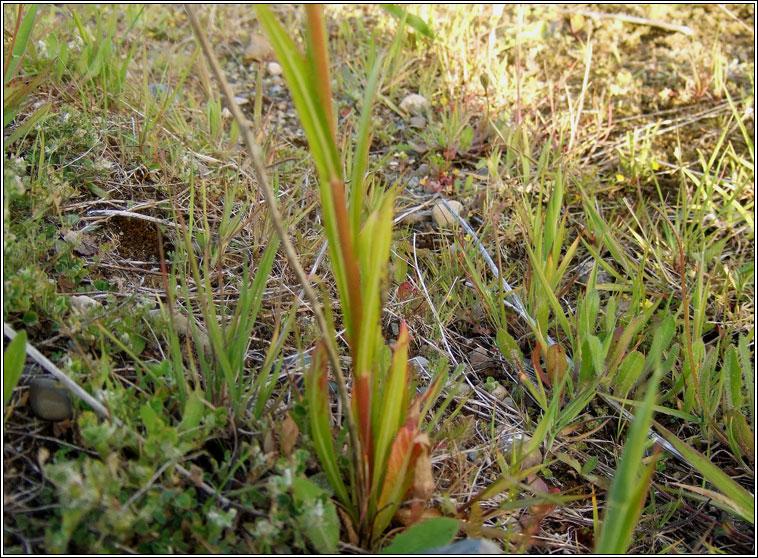 Fragrant Evening-primrose, Oenothera stricta. June 2010