Irish wildflowers




Photographs: Macroom, Co.Cork





Green Alkanet
Pentaglottis sempervirens
Boglas Spáinneach
Family: Boraginaceae

Flowering: May-September. Perennial. Garden escape.

Cymes of bright blue flowers with white centres. Rough seeds.
Seeds freely, can be invasive.
Leaves oval or oval-lanceolate, un-toothed. Lower leaves stalked,
upper more/less stalkless. Very stiff-hairy plant. Height: 30-60 cm

Hedgebanks, waste ground, scrub, gardens. Introduced from SW Europe.
Mainly E, SE, N, scattered elsewhere in Ireland.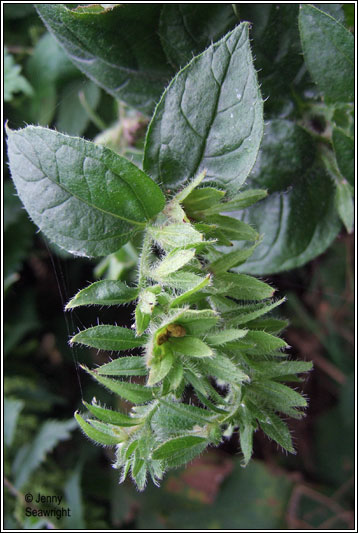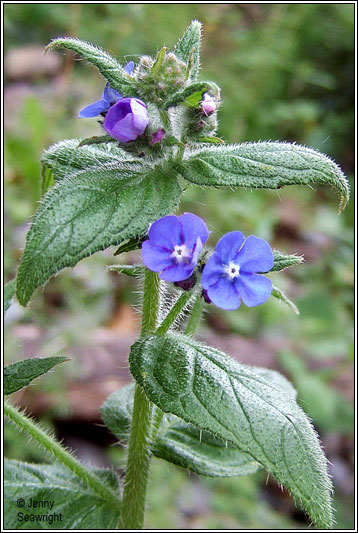 Photographs above: Macroom, Co.Cork.