Irish wildflowers




Photos: Ringaskiddy, Co.Cork



Pale Flax
Linum bienne
Líon beag
Family: Linaceae

Flowering May-September. Perennial. Native.

Pale-blue flowers with darker veins and pointed sepals. Globular fruit. Narrow grey-green leaves, alternate, few. Slender, wiry stems, often unbranched, to 30cm.

Dry banks, pastures and roadsides, often coastal. Occasional. Scattered distribution, but found mainly SE, E, S Ireland.

Similar: Flax, L. usitatissimum. Deeper-blue flowers, broader leaves. Occasional casual, waste ground, roadsides. Introduced.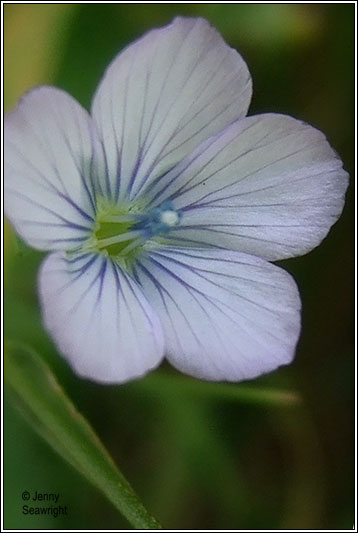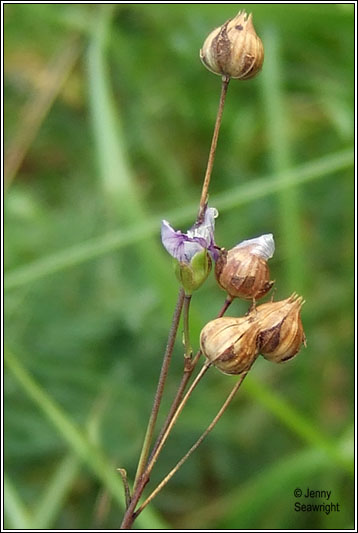 Pale Flax. Ringaskiddy, County Cork. September 2008