Irish wildflowers




Photos: Aughinish, Co.Limerick





Small Toadfax
Chaenorhinum minus
Buaflíon minus
Family: Scrophulariaceae

Flowering May-September. Annual. Introduced.

Numerous long-stalked small pale-purple flowers, spurred. Auxillary, usually solitary. Linear leaves, grey-green. Small, slender, downy plant. Bushy growth, height to 15cm. Spring-germinating.

Well-drained, bare, usually calcareous soils. Previously fairly common on or near railway tracks, decreased due to herbicides. Also on open waste ground and gravel paths, occasionally in cultivated ground.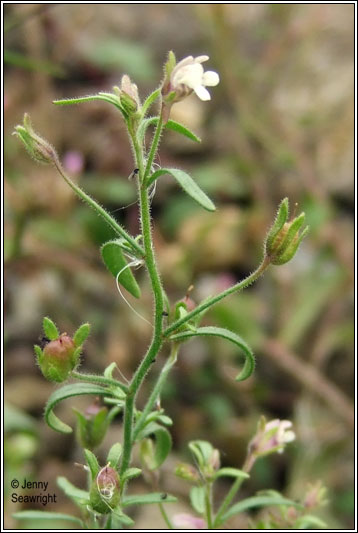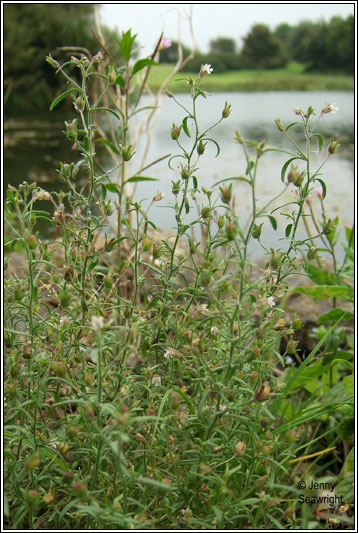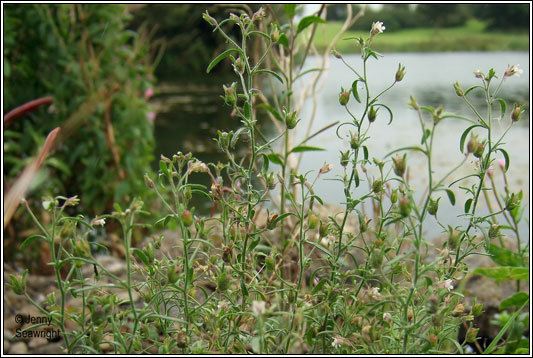 Small Toadfax. Aughinish, County Limerick. August 2008