Irish wildflowers




Photographs: Aughinish, Co.Limerick





Cornflower
Centaurea cyanus
Gormán
Family: Asteraceae

Flowering May-October. Annual. Garden escape. Introduced.

Outer florets usually bright blue, inner florets purple-blue. Flowerheads can also be pinkish, mauve, pale blue. Narrow grey-green leaves, lower stalked, pinnately lobed. Stiff grooved stems with greyish hairs. To 60cm.

Previously a common arable weed. Now garden escape or sown as part of wildflower mixtures. Waste ground, roadsides.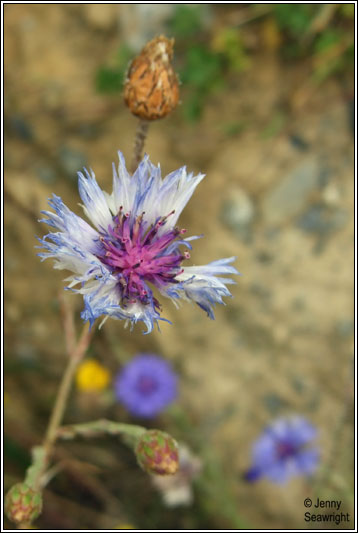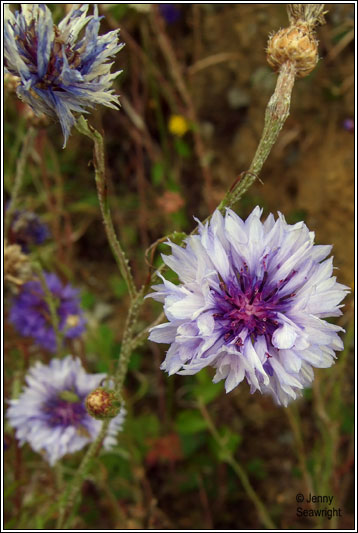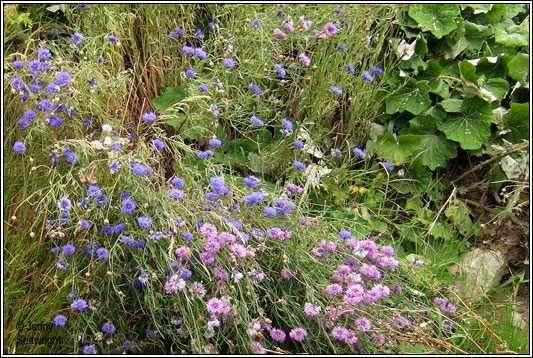 Cornflowers. Aughinish, County Limerick. July 2008