Irish wildflowers




Photos: Ardmore, Co. Waterford





White Mustard
Sinapis alba
Sceallagach
Family: Brassicaceae

Flowering May-August. Annual. Introduced.

Paler-yellow flowers than Charlock, S. arvensis. Fruit with stiff white hairs and flattened beak as long as pod. Stalked leaves, the lower deeply pinnate-lobed.
Height to 100cm+.

Waste ground, roadsides, field edges, coastal shingle. Still grown as a crop, also for green manure. Prefers calcareous soils.
Identification by Paul Green, Co.Wexford.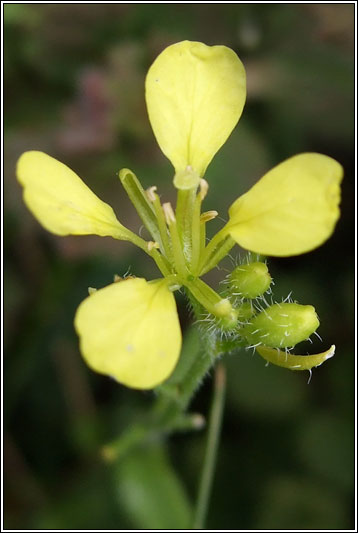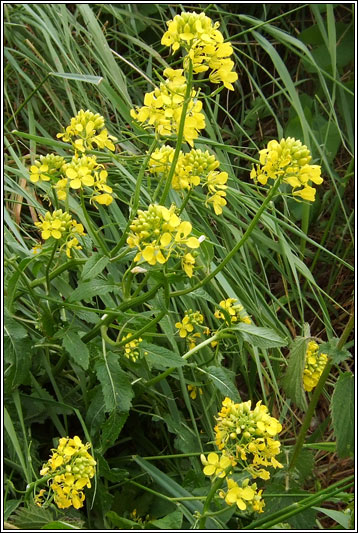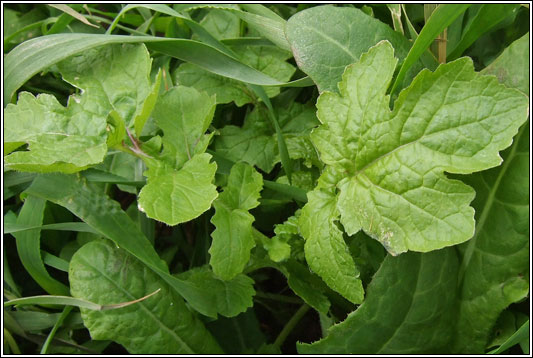 White Mustard. Ardmore, Co. Waterford, May 2008