Irish wildflowers




Photographs: Co.Cork



Wood Spurge
Euphorbia amygdaloides
Lus Oilealla
Family: Euphorbiaceae

Flowering: March-May. Perennial. Probably introduced.

Umbels with 5-10 main rays. Greenish-yellow bracts fused round stem. Glands have converging horns. Plants flowering in second year. Deep-green leaves, terminal leaves retained in winter. Reddish stems, usually unbranched. Downy/hairy plant, with erect stems 30-60cm high. Rhizomatous.

Neutral/acidic soil in old woodland. Rare but locally common in Co.Cork since 1898.
Similar: Euphorbia amygdaloides ssp. robbiae is frequently grown in gardens, where it can be invasive.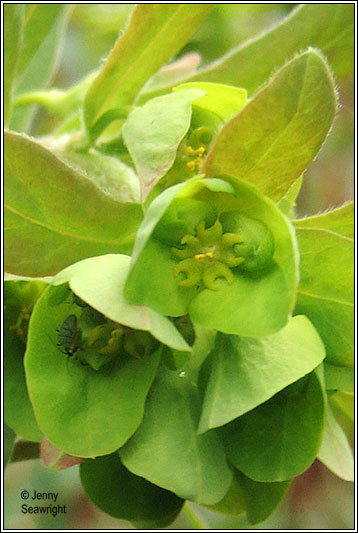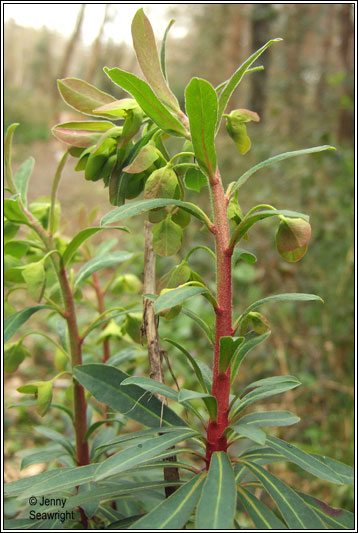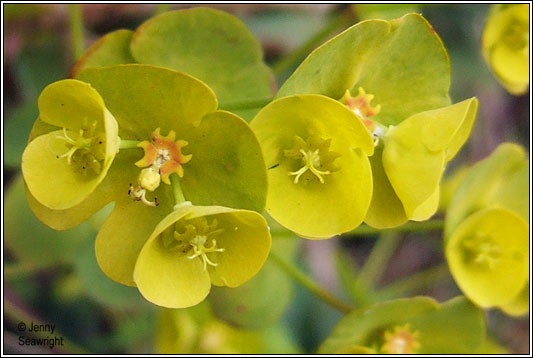 Wood Spurge, Co.Cork. April 2008