Irish wildflowers




Photographs: Castletownsend, Co. Cork

Yellow-flowered Strawberry
Potentilla indica (Duchesnea indica)
Family: Rosaceae

Flowering: May-October. Evergreen perennial. Introduced.

The solitary yellow flowers with 5 petals are surrounded by 3-toothed epicalyx-segments that are larger than the sepals. Fruit is a spongy red berry, edible but tasteless. Evergreen leaves are 3-lobed, toothed and rough-veined underneath. Self-fertile and has creeping stolons that root at the nodes. Spreads rapidly to 1m+.

An infrequently recorded garden escape, originally from SE Asia and sometimes sold as a garden plant.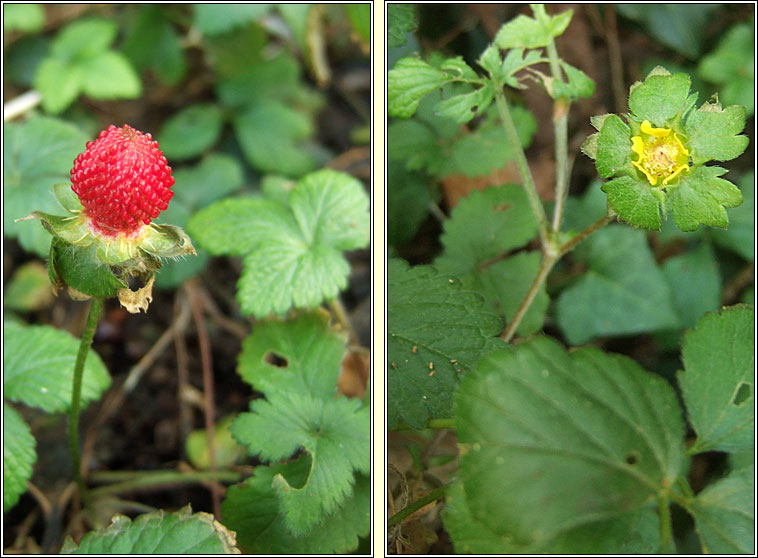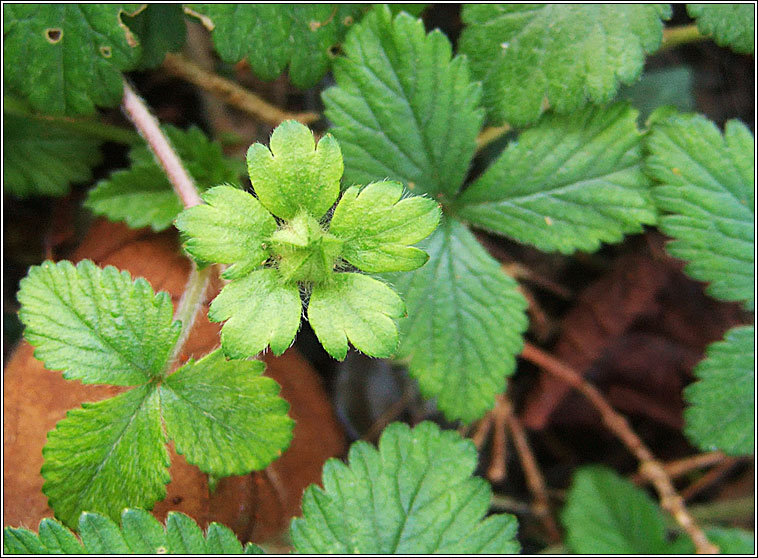 Yellow-flowered Strawberry, Potentilla indica (Duchesnea indica)