Irish wildflowers




Photos: Inchigeela, Co.Cork





Lesser Knotweed
Persicaria campanulata
Glúineach an chlúimh
Family: Polygonaceae

Flowering: June-October. Perennial. Introduced. Garden escape.

Branched spikes of bell-shaped pink-white flowers.
Leaves lanceolate to ovate, downy underneath.
Not recorded as setting seed, spreads from rhizome fragments.
Ascending stems. Height: To 1m.

Damp ground, roadsides, woodland, near streams. Occasional garden escape
or relic of cultivation.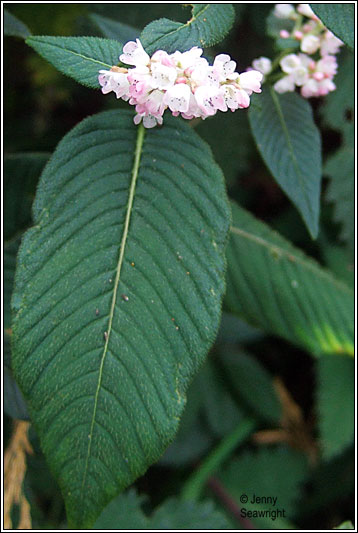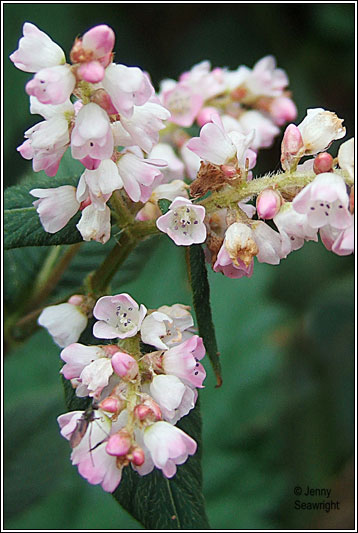 Photographs above: Inchigeela, Co.Cork. September 2007