Irish wildflowers




Photos: Macroom, Co.Cork





Alsike Clover
Trifolium hybridum
Seamair lochlannach
Family: Fabaceae

Flowering time: June-September. Annual. Introduced.

Globose long-stalked flowers, pink-purple or whitish, brown with age.
Tri-foliate leaves, leaflets oval-heart shaped, usually un-marked.
Stipules green, narrow-tipped. Hairless, erect. Does not root at nodes
like White Clover. Height: To 60cm.

Arable, waste ground, roadsides. Cultivar, often grown as fodder crop.
Most frequent in NE, E, S Ireland.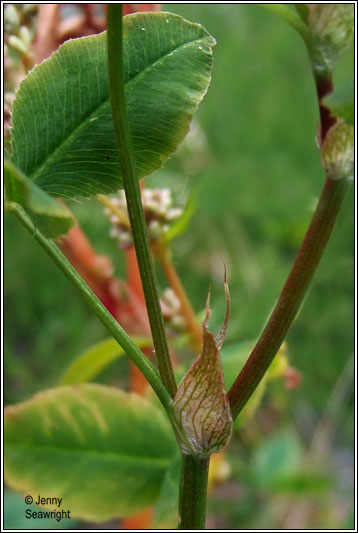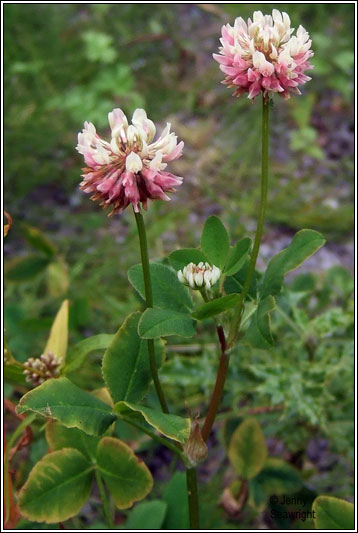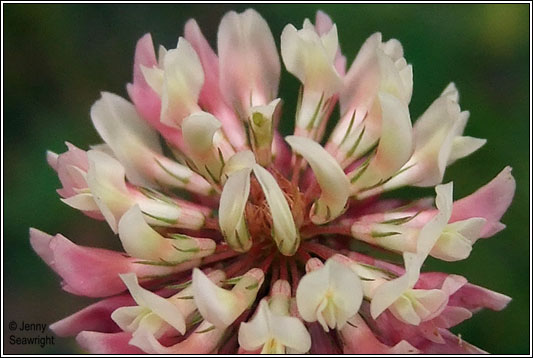 Above: Alsike Clover. Inchigeela, Co.Cork. September 2008.