Irish wildflowers




Photographs: Ballingeary, Co. Cork

Broom
Cytisus scoparius
Giolcach shléibhe
Family: Fabaceae

Flowering time: May - August. Deciduous shrub. Native.

Solitary bright yellow flowers in leaf-axils followed by hairy seedpods. Pods are black when ripe and split explosively. Small leaves usually with 3 oval leaflets. Erect green branches. Height: 1-2m

Widespread on dry acidic heathland but less frequent in central Ireland.

Similar: Cytisus scoparius subsp. maritimus. Prostrate, on coastal, exposed cliffs in Counties Cork, Kerry, Waterford, Wexford and Dublin.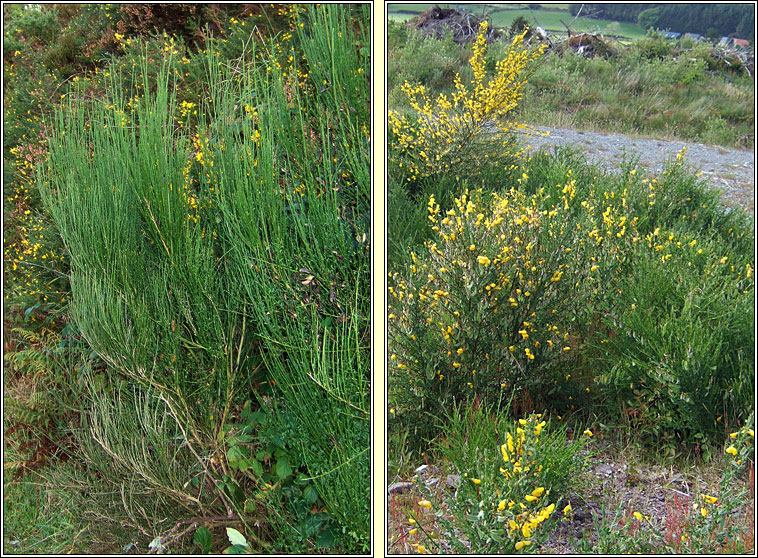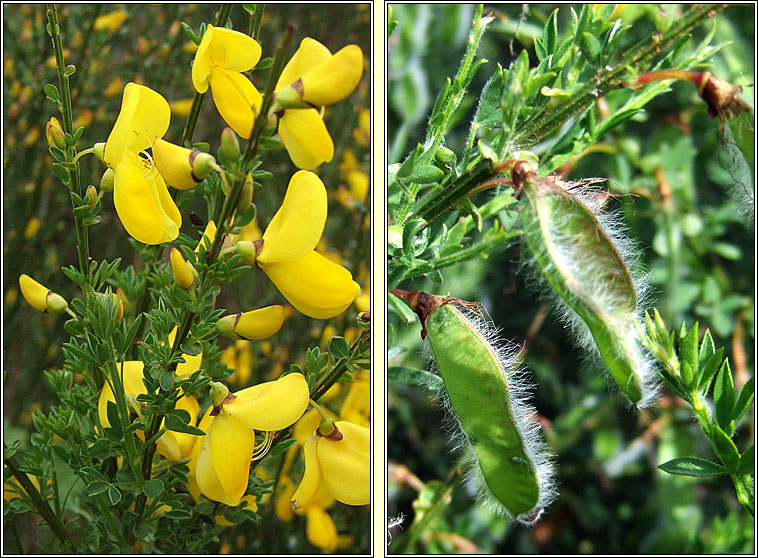 Broom, Cytisus scoparius, Giolcach sléibhe