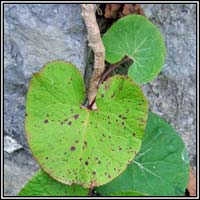 Photographs: Bantry, Co.Cork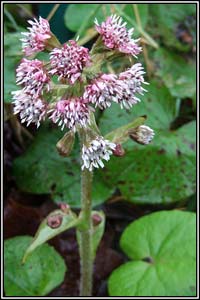 Winter Heliotrope
Petasites fragrans
Plúr na gréine
Family: Asteraceae

Flowering: December-March. Perennial. Introduced. Garden escape.

Scented heads of lilac-pink flowers appear with leaves in winter. Leaves
rounded to heart-shaped, paler green below, toothed. Height: 10-25 cm.

Locally abundant. Wasteground, roadsides, woodland, by streams.
Introduced from NW Europe. Increasing.

Similar: Butterbur, P. hybridus. Leaves appear after flowers,
growing to 60 cm diameter. Native.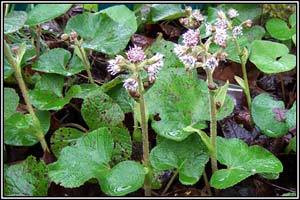 &nbsp &nbsp &nbsp