Irish wildflowers Sitemap

More: Ferns





Killarney Fern
Trichomanes speciosum
Raithneach Chill Airne
Family: Hymenophyllaceae

Spores ripen June - September. Evergreen. Native.

Deep-green, transluscent fronds, 8-25cm on long, wiry stalks. Fronds much-divided, firmer than those of Filmy-ferns. Upper part of stalks winged. Stout black, creeping rhizomes covered with dark hairs. Sori's on vein-ends, narrow bell-shaped indusium, projecting bristle.

Humid, dark, sheltered sites beside waterfalls, in rock crevices and under over-hanging rocks. Very scattered distribution in Ireland. Vulnerable and very rare, protected species.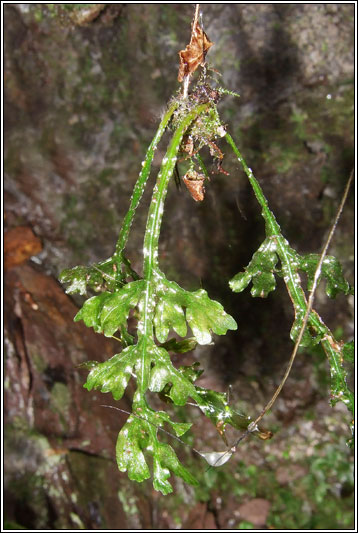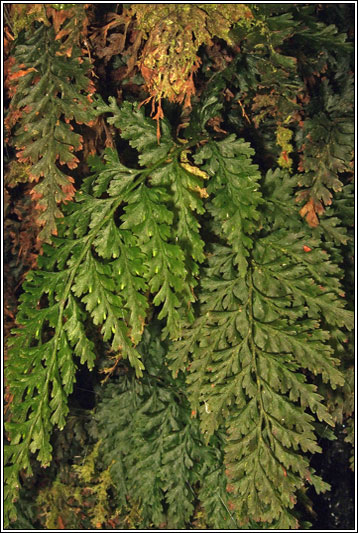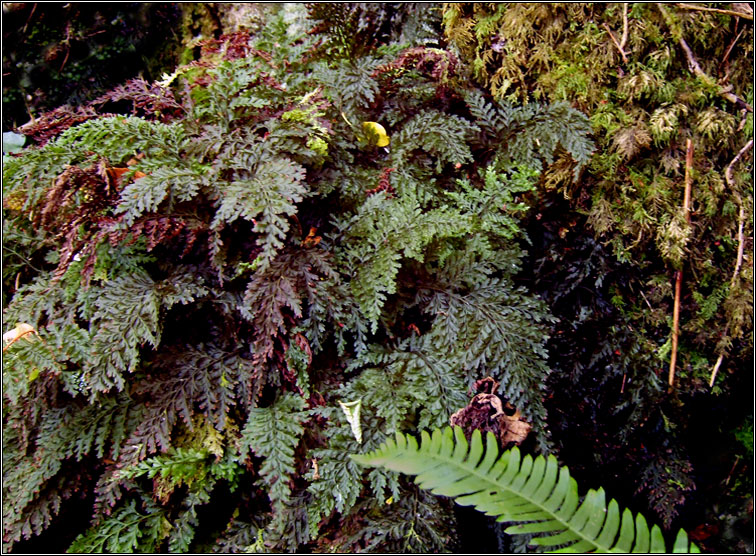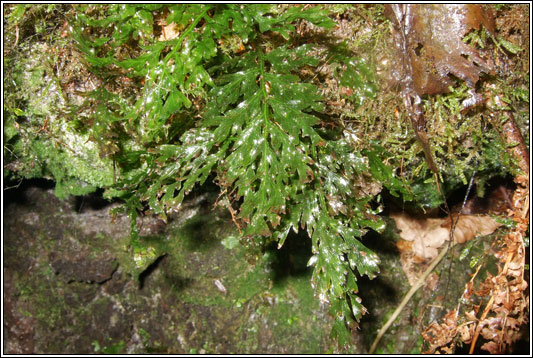 Killarney Fern, Trichomanes speciosum. Co. Waterford June 2008 and Co. Cork June 2009