Irish wildflowers Sitemap

More: Ferns





Scaly Male Fern x Male Fern
Dryopteris x complexa (D. affinis x D. filix-mas)
Family: Dryopteridaceae

Fertile hybrid between Scaly Male Fern and Male Fern
Identification needs confirming

Spores ripen July - August. Deciduous or semi-evergreen. Native.

Strong growing, vigorous hybrid that can be found in the absence of one or both parents. Backcrossing occurs. Height to 120cm. Very variable, identification can be difficult.

Disturbed damp, acidic soils in coniferous and deciduous woodland, also riverbanks, hedgerows. Widespread in western and central Europe. Probably under-recorded in Ireland and Britain.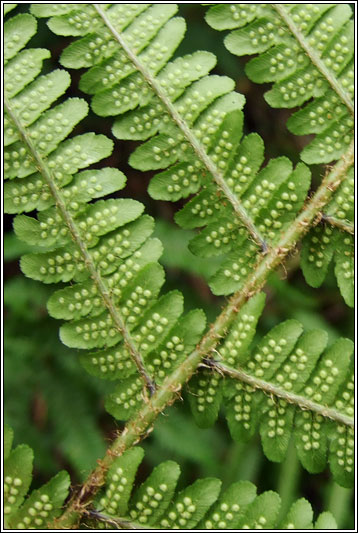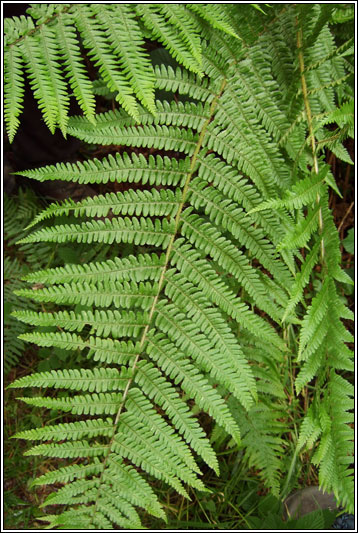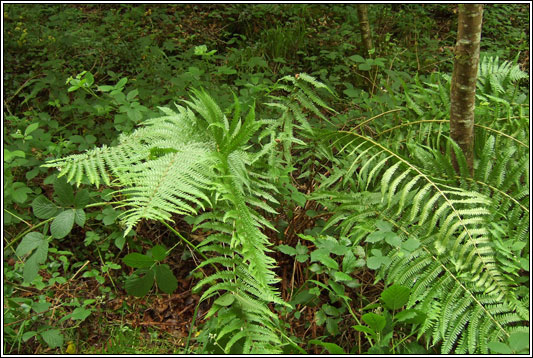 Dryopteris x complexa. WFS Meeting, County Waterford. June 2008